UE Webinar: Tough Case Tuesdays - Primary Reversed with Dr. George Athwal, Dr. Jay Keener, Dr. Robert Tashjian
Meeting Time
Tuesday August 11, 2020 8:00 PM - 9:00 PM
Save the date on your calendar for this event
Details
Tough Case Tuesday: Primary Reversed with guest speaker Dr. William Paterson.
Wright Medical is excited to bring to you our second annual Summer Series, "Tough Case Tuesdays," which will take place July and August. Every webinar will have a different shoulder arthroplasty focus: primary anatomic, primary reversed, and revision. Each webinar will have a featured surgeon who will present their challenging surgical cases and the panel will provide the opportunity for discussion and debate of the treatment options available.
You must register in order to receive login information, see registration below.
Presenters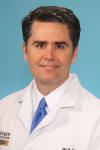 Contact
Ashley Skjerping
Ashley.Skjerping@wright.com
Registration
Once in the registration site, click through the webinar tabs to find the registration link for each session. To attend multiple sessions, please complete a registration for each one.